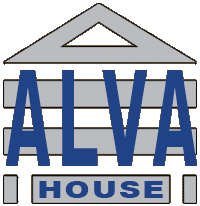 45 Alva Place
Edinburgh
Scotland
EH7 5AX
+44 (0)345 257 1475
Located just a few minutes walk from the gay quarter, Alva House serves as an excellent base from which to explore Edinburgh's many attractions. Situated close by are 'Holyrood Palace', 'Our Dynamic Earth' and the 'Scottish Parliament'. Broughton Street, the focal point for Edinburgh's gay community, is only a short walk away.
Travelling here…
…from the Airport
For general information on travel links from the AIRPORT into Edinburgh CITY CENTRE, click here.
For specific information on transport links from the AIRPORT to ALVA HOUSE, please refer to the options below:
1. TAXI
This is the quickest method overall, with a journey time of around 25 minutes.
2. TRAM
Trams depart the airport every few minutes for the 35-minute ride into the centre. A one-way fare is £7.50; an open return ticket costs £9.50. Ride the tram to the stop at Picardy Place, then walk to Alva House in about 10 minutes or take a short taxi ride. Details at www.edinburghtrams.com
3. AIRLINK BUS, service 100.
Express buses depart every 12 minutes from the airport terminal, for the 30-minute journey to the city centre. (Between 1am and 4:30am buses depart every 30 minutes.) A one-way fare is £5.50; an open return costs £8. Ride the bus to the last stop (South St David Street, on St Andrew Square), then either walk to Alva House in about 20 minutes or take a taxi. Details at /www.lothianbuses.com/our-services/airport-buses/
…from the Train Station
Edinburgh Waverley is the city's main train station. Alva House is about one mile from the station. If the weather is fine and you have light luggage, the walk to Alva House should take about 20 minutes, with beautiful views of the city and Edinburgh Castle. Otherwise, take a short taxi ride.
…from the Bus Station
Long-distance bus and coach services arrive and depart from the bus station located just off St Andrew Square. This is about one mile from Alva House: a 20 minute walk, or a short taxi-ride costing about £6).
…by Car

Alva House is located to the East of the city centre – just off London Road (B1350), near the junction with Easter Road.
Guests wishing to park on the streets neighbouring Alva House will need to park in marked visitor bays, where parking charges apply between the hours of 0830 and 1730, Monday to Friday. The parking charge is £3.10 per hour and is payable by card at a nearby on-street ticket machine.
It is worth pointing out that 4 hours free parking is available at the nearby Meadowbank Shopping Park, just 5 minutes walk away.